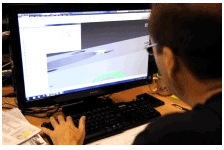 VIMEC  is a leading manufacturer and supplier of valves for Oil, Gas, and Power Generation industries.
The main products include Manifolds, Double Block and Bleed Valves, Mono Flanges, Ball Valves, Needle Valves, Multiport, Check Valves, Globe Valves, Condensing Pots, Distribution Manifolds, Air Headers Distributors, Sampling Cylinders, Level Displacer Chambers and Accessories.
The highest quality and variety of used materials (Carbon Steels, Low Temperature Carbon Steel, Alloy Steels, Stainless Steels, and other special alloy steel) can satisfy all the requirements of the Chemical, Petrochemical and Power Plants, Oil and Gas, Off-Shore & On-Shore, Refining, Ship Building, Water Treatment & Energy Generation.